PayPal Registration for Datatrans merchants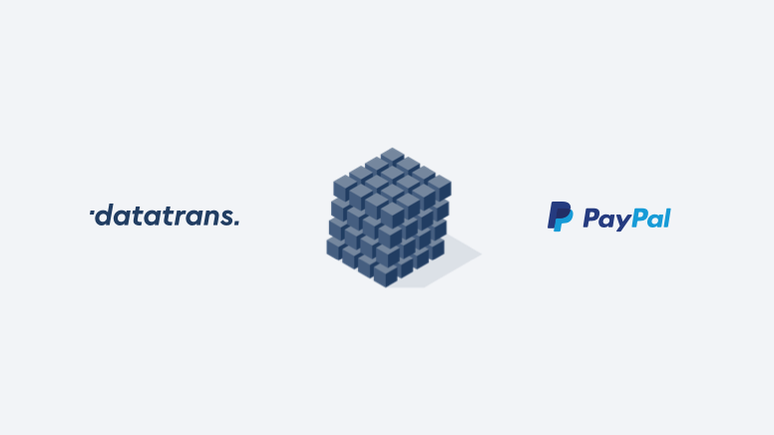 Learn how to connect your online shop to PayPal with the payments API of Datatrans. A quick integration guide that will facilitate the integration of PayPal to your systems.
Opening a PayPal account
Navigate to www.paypal.ch.
Click on the Sign Up button.
Choose Business on the next page.
Fill in the required information
PayPal payments
To process PayPal-transactions via Datatrans, please follow this link and login with your username and password: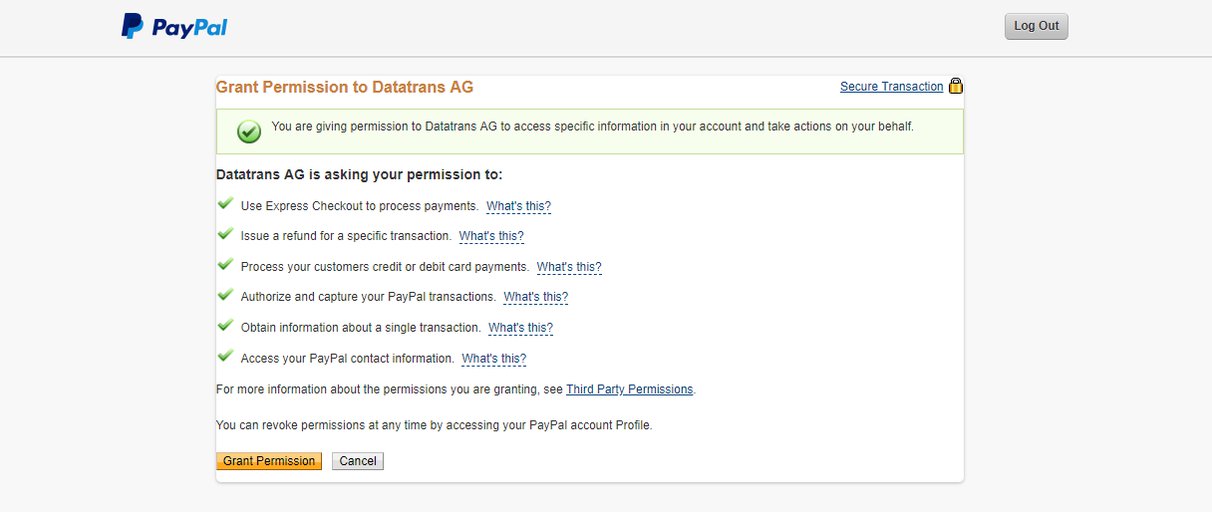 Click on Grant Permission. Please do not modify the permission settings.
As soon as you have registered your PayPal account, please let Datatrans know about your e-mail address (username) with which you have granted the permissions at PayPal. You can send the notification to the e-mail address [email protected].
To finish the setup of your PayPal account, please follow the instructions displayed in your PayPal account. Please contact the PayPal support should you require more information.
PayPal Reference Transactions
PayPal offers the possibility to process recurring transactions as back-end-process, which means that the advantages of our credit card Alias, ELV-account numbers and PostFinance Alias also apply for PayPal. Please note that Reference Transaction must be requested at PayPal first.

PayPal Reference Transactions are recommended for payments that are being processed in the background, as for example monthly fees for abonnements or orders from registered customers by phone. You can furthermore optimize your check out process for smartphones and tablets. The keyword herefore is "One-Click-Check-Out".

Please follow this link to grant the required permissions:
Link to Grant Permissions - Reference Transactions
After granting these additional permissions, please notify Datatrans that you would like to offer Reference Transactions by sending an e-mail to [email protected]. Please note that you will have to do minor code modifications before Reference Transactions is fully working with your account.