NFT Planets: A piece of Datatrans history on the blockchain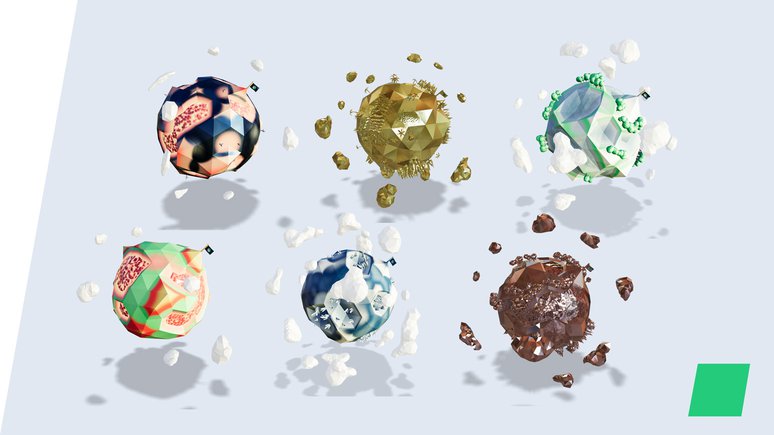 The experts from the New Ventures Team closely monitor the latest developments in the payment world and put every technology trend to the test. To mark the partnership with the Planet Group, they designed 64 non-fungible tokens (NFTs) and gave them as gifts to interested employees.
Datatrans began a new development phase last November when it partnered with the Planet Group. Payment technology specialist Richard Hug and blockchain expert Suhas Ratanje from the New Ventures Team could not resist marking this important event in the company's history with a digital monument. «The mementos had to be something special and unique. So for us, the choice was clear to use the latest blockchain trend for this purpose, non-fungible tokens – or NFTs for short,» Richard Hug explains.
NFTs for Christmas
The New Ventures Team therefore designed a collection of 64 «Datatrans Planetz» and minted them on the Tezos blockchain as non-fungible tokens. «Each of these 60 simple and four special 3D models has its own character. Some are Earth-like, while others are more creative and made entirely of gold, for instance,» Richard Hug describes. The starting value of the simple models was 5 Tezos (TEZ/XTZ). The four special planets, on the other hand, were sold in an auction.
Shortly before Christmas, the team organised a workshop for interested Datatrans employees, where they explained blockchain, crypto wallets and NFTs. Those who wanted then received their own personal planet – and hence a piece of Datatrans history – just in time for Christmas on 24 December.
You can find more information on the project website. The entire planet collection is accessible at objkt.com.