On our way to Connected Commerce.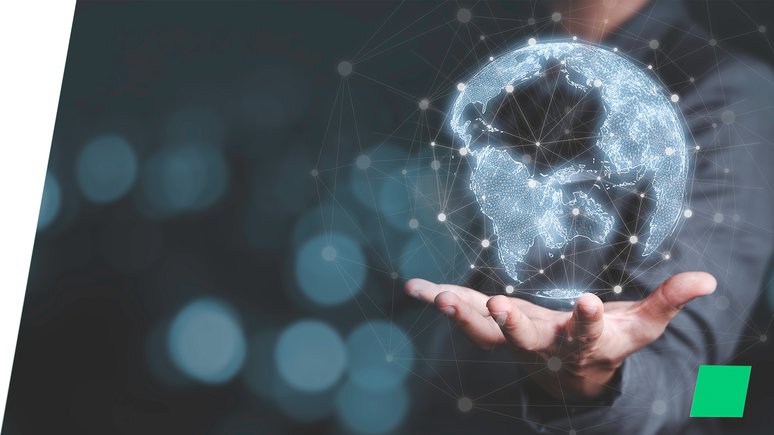 Only a few months after joining forces with Planet, a clear vision has emerged: To create a holistic platform for Connected Commerce via the fusion of software, payments and technology. Daniel Ellersiek, Oliver Heister and Thomas Willenborg, the Datatrans management team and its Board of Directors, provide insights into the new opportunities arising for their customers and teams.
What has happened at Datatrans since joining forces with Planet?
Thomas Willenborg: All of us have had very exciting months. Following the acquisition last November, we quickly got together with the new owners and colleagues and developed a new, cross-functional setup for the organisation. Besides us at Datatrans, three other companies have also emerged at Planet: Hoist Group, protel hotelsoftware and Proximis, all software companies in the hospitality and retail sectors. Together, we have developed a vision and plan for how we as Planet can support our customers even better in the future through a combined product offering.
How can I imagine this integration process?
Thomas Willenborg: We are doing this in a very iterative process and are working step by step on merging the areas of payment and business software. Our clear vision is to create a holistic platform for Connected Commerce and, by combining products, offer customers a much broader and more comprehensive range.

Daniel Ellersiek: Planet's overarching vision gives us all the common denominator for the next steps. And we are represented with many colleagues from Datatrans in important positions and functions in the new set-up. This way, we can help shape the common path in the new organisation and contribute the spirit of Datatrans.

Oliver Heister: We are now working at full speed to implement this vision. The employees and systems of Datatrans play a central role here. Our know-how and our technology, for example, form the core of the e-commerce features in Planet's vision. We are proud of this. I think it is not a given that a company with 60 people would have such an impact in a group with more than 2,000 employees following a merger like this.
Currently, the three of you represent the management and board of directors of Datatrans. At the same time, you are assuming new functions at Planet. What exactly are your respective tasks in the new company?
Thomas Willenborg: That's right, as the management, we are responsible for the transition from Datatrans to Planet. Together with all employees, we are contributing our input and ensuring that our customers benefit from the integration. At the same time, I am now responsible for the Payment Innovation department of Planet. We want to offer our customers holistic solutions for the different industries in which we operate. For example, the merger of payment and business software will enable retailers to orchestrate all modern, hybrid sales processes with just one system, or allow check-in and check-out processes in the hotel industry to run more smoothly for end customers.

Daniel Ellersiek: The Datatrans Operations team remains my responsibility. This is my baby and I will continue to take care of this business as part of the Global Operations team at Planet. Of course, the new function still has to be finalised in detail, but especially the business with our existing customers, their support and key account management will remain with me and my team. This is where we ensure reliable continuity for our customers.

Oliver Heister: In the new organisation, my teams and I will continue to be responsible for the technology of online payments in the e-commerce sector. We are also taking on new tasks and are currently working on the technical integration of payment systems in Planet. I am confident that much of what we have recently developed at Datatrans will serve as the basis for the combined system. This is very exciting and a great opportunity for our people in the IT teams.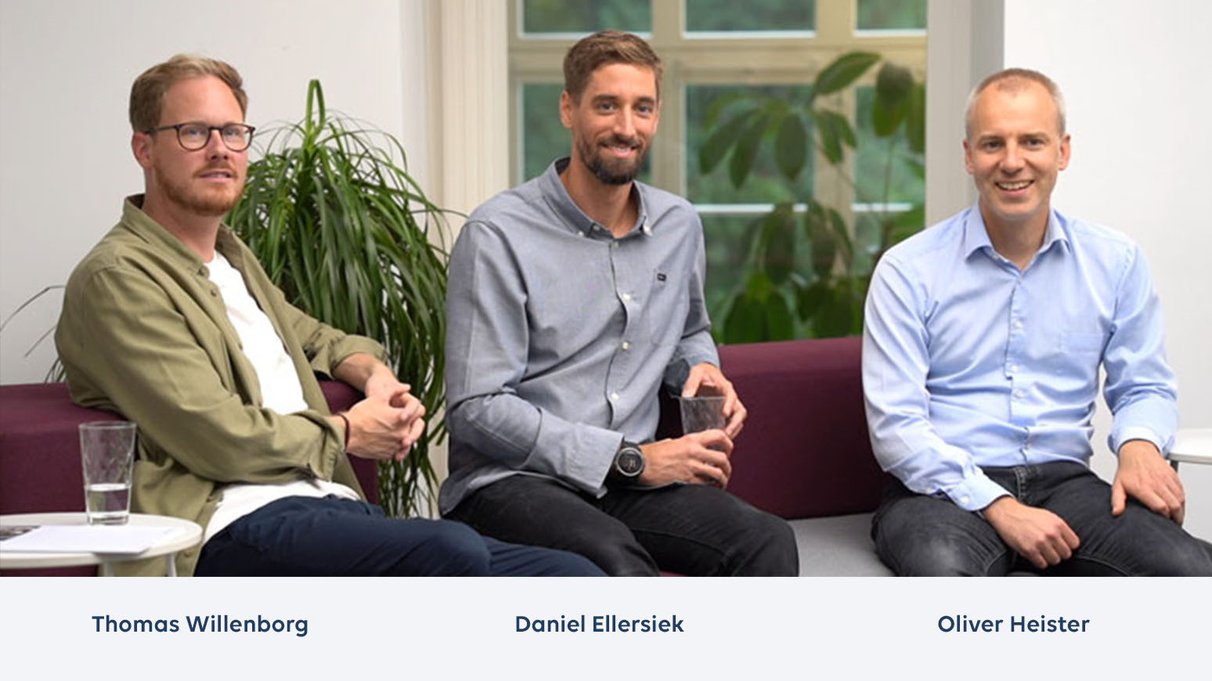 How do you experience working with your new colleagues in your daily work?
Daniel Ellersiek: Cooperation has got off to a very good start and we are very open with each other. After all, we all face the same challenge. We don't know everyone yet or don't yet know who the right point of contact is for a particular question. But we help each other out very quickly and everyone can learn a lot from each other, as there are good people on all sides. Naturally, there are still many unanswered questions and it is our task to involve all employees in this process.

Oliver Heister: Every day, we get to know not only new people, but also new systems and processes. It's a lot of fun and we see that we can make a big difference. As far as IT is concerned, I can say that we speak a common language and agree very quickly on 99% of the topics. Nevertheless, we still have some exciting challenges ahead of us that we will tackle together and we look forward to that.

Thomas Willenborg: Of course, Planet and its vision represent a whole new scale for us. But that makes working with our colleagues so exciting. The speed at which new knowledge is currently being shared between the individual teams is truly fascinating. It's like a huge pool of knowledge that allows us to build new products and ideas, because we bring together the right expertise.
What surprised or impressed you the most?
Thomas Willenborg: The commitment and know-how that our new colleagues bring to the joint projects is truly impressive. I notice this in many encounters, most recently in a small kick-off workshop with two colleagues from my new team within Planet. They enthusiastically guided us newcomers through the different services and explained how they are linked to the different systems of Planet. No question of detail, no matter how small, was left unanswered.

Oliver Heister: I am pleased to experience in our daily work that Datatrans and Planet are indeed very similar in many respects, despite the obvious differences in company size and regional scope. This applies to the people and the corporate culture, as well as to the technical solutions and the focus on customer satisfaction.

Daniel Ellersiek: It goes without saying that it's a different cultural experience to now work in a corporate group, even though we have a very consistent understanding of the values, for example in terms of the way we work together or our attitude towards customers. What I find impressive is the speed and power with which our colleagues work together in the various teams. There are numerous initiatives and programmes that are being driven forward with great speed and energy. As Datatrans, we can currently experience everything that is possible with increased resources.
Many things are changing for you and Datatrans, but some things should also remain the same. Does this include the same contact partners for your customers or the free choice of their financial partners?
Daniel Ellersiek: We are absolutely committed to acquirer agnosticism and will continue to be open to working with various acquirers at Planet. This was a very important element that made us successful as Datatrans, and it also applies in other areas such as property management systems in the hospitality sector or terminals. Our customers do not have to take everything from a single source, as is the case with other companies. Our goal is for our customers to really be able to compile the best solution for their requirements. This was the case at Datatrans, and we at Planet have also made this clear.
This includes the continuity of contact partners in the areas of Key Account Management, Operations and Customer Support. Thanks to the involvement of our developers and technicians in the project teams, we at Datatrans were always able to find solutions for our customers very quickly. Of course, these communication channels still have to be implemented into the new setup, but we will also realise the usual response times and the high service level as part of Planet.

Thomas Willenborg: To deliver Connected Commerce for our customers, we have to provide them with the flexibility and the "connections" that matter to them. This is why a major internal initiative is our Single Platform Vision, which will in future allow our customers to orchestrate their entire payment stack via an interface using API technology. They can access innovative services from Planet and many partners around the world. This means that our customers do not become dependent and at the same time inspire their end customers and guests with personalised solutions.
And what should we expect in 2022 and beyond?
Thomas Willenborg: From this year onwards, a new world will open up step by step for us and our customers. At the end of last year, we were able to offer in-house technical payment processing alone as an independent PSP. Thanks to joining forces with Planet, we now have the necessary resources and global partners for cross-service solutions in the areas of POS, Acquiring, DCC and Tax Refunds. When we combine these newly acquired payment capabilities with personalised business software and the right data insights, we are developing a powerful offering for Connected Commerce.

Oliver Heister: 2022 will be extremely exciting. We look forward to providing our customers with new features within a few months, building on the expanded capabilities within Planet.

Daniel Ellersiek: Together with Planet and its sales power in more than 120 countries worldwide, we now have completely different foundations for international growth. We are entering a new chapter with Datatrans, which we are very much looking forward to. We have already been very successful with Datatrans and can now further increase this success as part of a larger organisation. There is a lot of development going on at the same time – but together we will succeed.
Thank you for the interview!
Find out more about Connected Commerce here.