Click to Pay is ready for use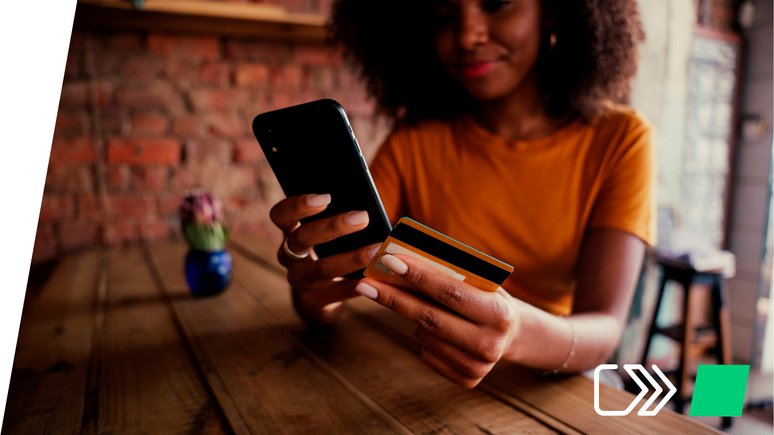 The checkout solution from EMVCo (American Express, Mastercard, Visa) and other card networks is gaining momentum: Datatrans is starting with the first merchants.
After successful certification and extensive testing, the new checkout solution Click to Pay with Visa is now available at Datatrans for online merchants. The major card networks are launching their marketing campaign and banks will also inform their customers of the advantages of the payment method from 2023. Will the checkout solution establish itself in the long term? And how do online merchants benefit if they already activate the solution in their shop now?
Key points at a glance
With Click to Pay, customers can pay with just a few clicks and without entering card details or delivery addresses
Click to Pay shall provide merchants higher authorisation rates and fewer abandoned purchases
Roll out of Click to Pay has started in European markets
First merchants have already picked up the opportunity and adopted the solution
Datatrans customers can now activate the new checkout solution with Visa
Entering card data is inconvenient for users
Online purchases have become the most normal thing in the world for consumers. There's hardly anyone who hasn't booked their concert ticket last minute, paid for their supermarket purchase with their smartphone or completed their lunch order online. However, many consumers still go through the tedious task of entering card data – especially at guest checkouts where no payment and delivery information is stored in the customer profile.
86 percent of all mobile shopping baskets are abandoned
On smartphones and tablets in particular, typing in all the details makes life difficult for users. Especially if it's just for one item, a shop with low traffic or small amounts. So it's no wonder that 86 percent of all shopping baskets are still abandoned on mobile devices (2020 VisNet Global Data). This represents a huge loss for merchants. Or great potential. Depending on how you see it.
Click to Pay promises less effort and more sales
To ensure that customers do not fall back into analogue shopping habits, the major card networks (also known as "schemes") – American Express, Discover, Mastercard and Visa – now want to finally remove the barriers in the payment process. With Click to Pay, they have developed a uniform solution that eliminates the cumbersome task of entering card data. They promise merchants fewer abandoned purchases, greater security and the opportunity to increase sales. What's more, Click to Pay uses innovative technology to fight the 14-percent increase in fraud rates predicted by "eCommerce Fraud Trends".
One-time registration for a continuously worry-free shopping experience
How it works is simple. Customers can activate the digital checkout solution for their credit or debit cards with a one-time registration – either at the card-issuing bank, an online page of the card company or directly while checking out at the respective online shop.
This eliminates the tedious task of entering card numbers, addresses or passwords. All information is stored securely using token technology and used again for every subsequent payment process.
Easy sign-in with Click to Pay
During the checkout process, only an email address and a one-time password sent by SMS are requested and the customer can access the wallet straight away. Payment is made in just a few clicks. As with any traditional card payment, 3D Secure may be invoked, depending on the characteristics of the transaction. In this case, there is another interaction for authentication.

Click to Pay excels with automatic device recognition
Anyone who thinks that this works the same way as other payment methods is right. But Click to Pay goes one step further. The system automatically recognizes customers based on the device they are currently using for online shopping (PC, laptop, tablet or smartphone) and which they initially used to register for Click to Pay. When shopping again, customers are not bothered by queries or authorisation processes at the checkout, but complete the transaction immediately by clicking on the payment button.
Automatic device recognition enables users to access their wallet directly at the checkout

Another advantage: If users shop with the same device in another shop that accepts Click to Pay, the checkout there is just as smooth. If you use a different device, a quick login with the email address and a one-time password is sufficient to access the wallet.
Is Click to Pay worthwhile for online merchants?
For merchants, the barriers for getting started are also very low. Datatrans customers can now test Click to Pay for Visa on the test or live system for the payment method selection of the Datatrans Payment Page Redirect und Lightbox. No costs, no risks. And easy activation as well as decativation if required. If the solution catches on in the coming years, early birds will definitely have a head start.
According to card schemes, online merchants benefit from...
more sales transactions – thanks to smooth checkout
higher authorisation rates – thanks to secure encryption of payment data with the innovative token technology
minimum fraud rates – thanks to extra-high security standards
new checkout experience - with no additional costs compared to existing card transactions
In addition, it's worthy to note that the payment will always be a regular debit or credit card transaction.
Datatrans implements Click to Pay with its first customers
Three Datatrans customers already offer Click to Pay as a new checkout method in their shop, demonstrating their innovative spirit. "We really wanted to take advantage of the opportunity to simplify the payment process even further. Thus, we want to increase the number of successful purchase transactions. Now we are observing how the demand for the new checkout solution is further developing," explains Robert Werthmüller, Business Manager at Saemereien.ch.
Datatrans expands its knowledge advantage with early certification
For Datatrans, experiences with other merchants, such as the online shop Protake.ch or the mountain railway company Rigi Bahnen AG, are highly valuable and are incorporated into the further development of the payment method. "Datatrans is one of the first payment service providers in the DACH region to be certified by Visa for Click to Pay," says Datatrans payment expert Simon Schweri. "The next step is to add Mastercard and American Express. Our solution is constantly evolving with the first live deployments of Click to Pay. This enables us to quickly offer our customers and partners solid and innovative integration."
Click to Pay in the trial phase until 2023
Next year, it should become clear whether Click to Pay will become an indispensable part of the e-commerce checkout in the future. Whether supply will determine demand by then or vice versa remains to be seen. The fact is that there is still a lot to do on all sides. Payment providers need to make it easy for merchants to get started and banks must convince their customers that Click to Pay is the trustworthy payment method of the future.
In any case, merchants can already now get an idea of the new payment method themselves with Datatrans and put it to the test.
Interested in Click to Pay?
Feel free to contact us at +41 44 256 81 91 or [email protected] – we will gladly activate the new checkout solution for you.