Smart service, speedy reconciliation.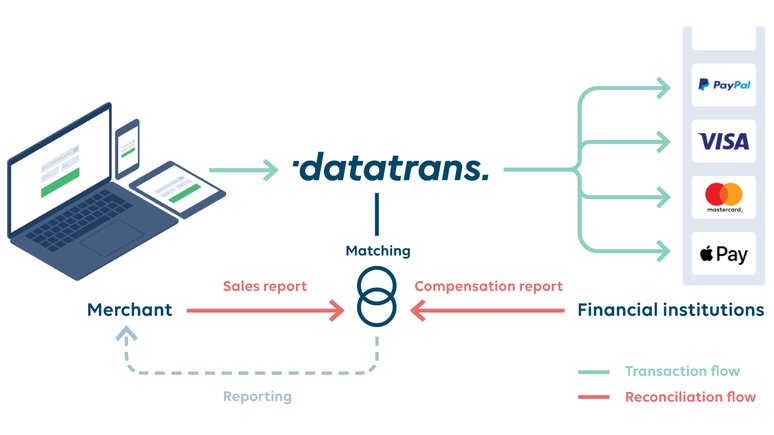 Datatrans Reconciliation Service: Datatrans lets you keep an eye on all of your transactions.
Reconciling web transactions with the payments made into the bank is a time-consuming process. Web merchants with high transaction volumes often only discover missing payments or amount mismatches when it's too late to do anything about it. If you want to keep an eye on your transactions at all times, Datatrans Reconciliation Service does the job for you. All payments are reconciled automatically and transparently. The transaction status is displayed in the Datatrans back office, from purchase order to payment, and you can compare data, investigate discrepancies and go through reports efficiently. There is also an easy method for managing charge-backs. 
Benefits for you
Significant reduction in internal bookkeeping requirements
Accurate processing of faulty credits
Free access to the Datatrans back office 
Unlimited number of users 
All reports available to download
Many payment methods and acquirers are already supported
Visa & Mastercard / Concardis, Payone, SIX Payment Services 
American Express
PostFinance
Paypal    
TWINT / SIX Payment Services
Purchasing on account / Byjuno
Easypay / Swisscom
Paysafecard
Want to find out more about the Datatrans Reconciliation Service?
Get in touch!
[email protected]
+41 44 256 81 95