Making technology fly. Since 2001.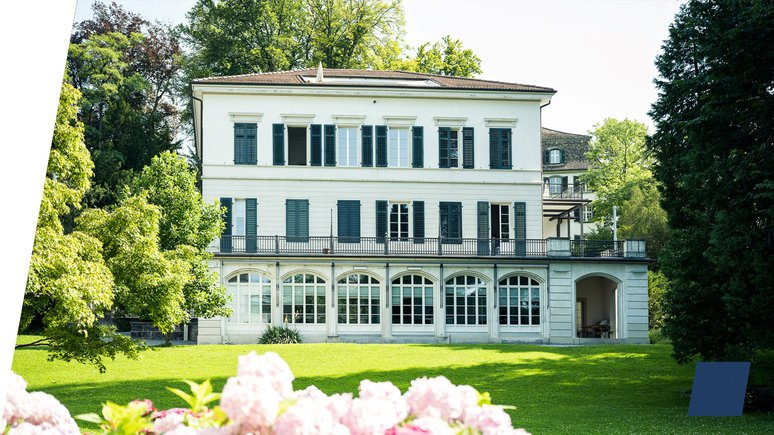 The company history of Datatrans is material for a Netflix thriller: A failed IPO, Romanian programming masterminds, several server crashes, and at the end the statement: «If I had known what was coming, I would not do it all over again».
Being ready has first and foremost to do with work. With full dedication to a topic. With stoic perseverance, even over four months without a salary. Being ready also means seizing the big opportunities. Which can mean racing on a motorbike from Zurich to the Swiss Plateau in record time in order to hand in your tender documents to a potential major client a few minutes before the deadline, to be awarded the contract and finally have the prospect of a stable income after six years.
The founding team consisting of Bettina Reimers, Hanspeter Maurer, Urs Kipfer, Massimo Della Calce, Silvia Filiberti and a little later with Urs Kisling quickly learn that happiness and suffering are two sides of the same coin. That you can slam your resignation on the table ten times and still be there 20 years later. That some people just belong together because they complement each other, because they are on the same journey and are working on something that is greater than their own aspirations.
Today, Datatrans is bigger than the founders ever dreamed back in 2001. In the beginning, they were still employed by a software company that was preparing its IPO and lost sight of the most important thing: its customers. The company went bankrupt and a first major lesson was learned:  the customers must always be put at the centre.
If you ask them why they started a new company that dealt with online payments – which were irrelevant at the time –   directly after a bankruptcy with «no money in the till» in the middle of the dotcom crisis, you would expect a sophisticated strategy. Instead, you get a simple answer: «Our decision was supported by a large portion of naivety». 
Hanspeter Maurer remembers: «If we had had a consulting firm in house at the time, they would all have advised us against our project: Not feasible, illusory, naive!» 
You can call it naivety or sound intuition: because Datatrans actually flew from the very first moment. Although it was still flying over precarious ground at the beginning, the young company increased its altitude every year. The first years laid the foundations for what is still the key to the company's success today: focus on the essentials. «When you don't know if you'll survive the next month, you need to do what the situation demands of you. Every day we focused on what was absolutely necessary,» Hanspeter Maurer says, describing the early days. «Giving up was not an option,» adds Urs Kisling, «We worked from dawn until dusk to solve problems. There was no time to consider whether we wanted to go back to the safe haven of a permanent position.» 
No time to give up - this is only possible with a strong bond, great passion and the will to go beyond the normal commitment every day. But that would probably already be too much praise for the founders. They humbly play down their success: «The online business was not very important back then. Besides, there weren't many alternatives aside from us. When we were awarded a contract, it was probably out of pure sympathy.» 
Indeed, e-commerce was an absolute fringe phenomenon 20 years ago. The first companies such as Swisscom, LeShop and Fleurop commissioned external firms to tackle this phenomenon. Timidly, they asked the question: «Is this something for us, this Internet?» That's how the first enquiries ended up at Datatrans. «Every morning I walked from our office, which was in the middle of Zurich's red-light district, to the post office to see if anyone had signed a new contract with us,» says Hanspeter Maurer with a smile.
«Or we would treat ourselves to a special luxury, for example a coffee machine», Bettina Reimers recalls. 
While today Datatrans easily processes 125 million transactions per year, back then a few bouquets of flowers were the absolute stress test. «Fleurop made 50 per cent of its annual turnover on Valentine's Day. Always on 14 February, we always shuddered with anticipation of whether the systems would be able to withstand the few hundred bouquets of flowers that were sold online or not,» explained Hanspeter Maurer, as if he could hardly believe it himself. «Back then, instead of being in a high-security centre like today, our server was located in our own server room, which was cooled with our mobile air conditioner in the event of an emergency. Server crashes were not uncommon. We learned a lot from the experience».
What sounds like a Stone Age Flintstone episode was not even twenty years ago and shows, above all, the altitude to which Datatrans has risen to this day. The big turning point came in 2006. Safety requirements became more and more stringent. When credit card data could no longer be sent directly to customers, the chief programmer, who had emigrated to Romania, was on the verge of losing his job. But here, too, Datatrans made a virtue out of a borderline experience and was the first payment provider worldwide to develop the famous Alias, which is considered the basis for today's tokenization. 
With this feature, Datatrans received its first PCI security certification on 6.6.2006, making it possible to open the gates to the project-based world of major customers. The bumblebee finally knew it could fly. The rest is history.