Enjoy better terms through active acquirer management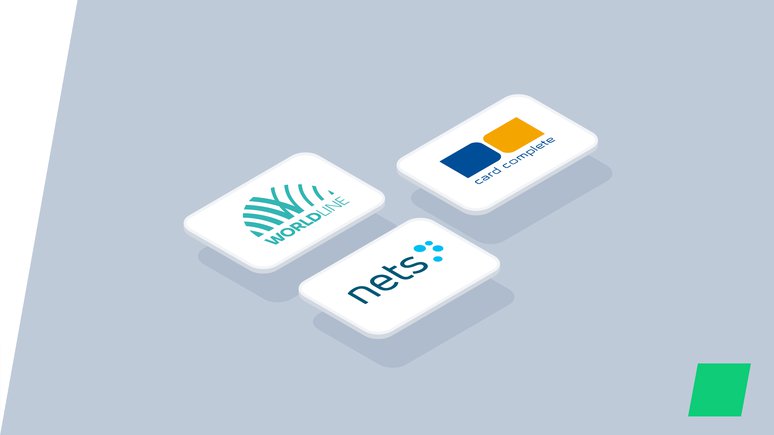 We believe in competition and let you choose your financial partners to get the best possible terms for you. Our payment gateway solution lets you use the financial partner of your choice and change them at any time without modifying your code.
Payment gateway vs. acquirer
A payment gateway offers you the technology to charge your online customers' credit cards in much the same way as a brick-and-mortar POS. The payment gateway sends the payment details to your acquirer, which is the financial institution that transfers the money from your customer's credit card to your merchant account. Your merchant account is basically an online bank account that holds your money temporarily until it is transferred to your actual bank account.
The two types of merchant accounts
Acquirers like SIX, Ingenico and Authorize.net give you a dedicated merchant account that lets you negotiate specific fees (%) and payment cycles for your sales activities. 
Payment gateways like Stripe, Braintree and others offer merchant account packages that pool your money with other companies, which means you cannot negotiate any fees or disbursement options.
The benefits
A consolidated merchant account simplifies the onboarding process for small companies, but it also limits your flexibility later when you have grown large enough to qualify for lower fees (% disagio) on your payments. So larger merchants generally try to lower their costs by setting up their own merchant account and then negotiating better terms.
Our Datatrans Payment Gateway solution also lets you choose between various providers (acquirers) offering dedicated merchant accounts. We let you change to any acquirer supported by us at any time with just a simple switch in your configuration – no code modifications required on your side. For example, you can use several merchant accounts in parallel to set up efficient, affordable routing for new markets and countries.