Click to Pay – The wallet solution by Mastercard, Visa & Co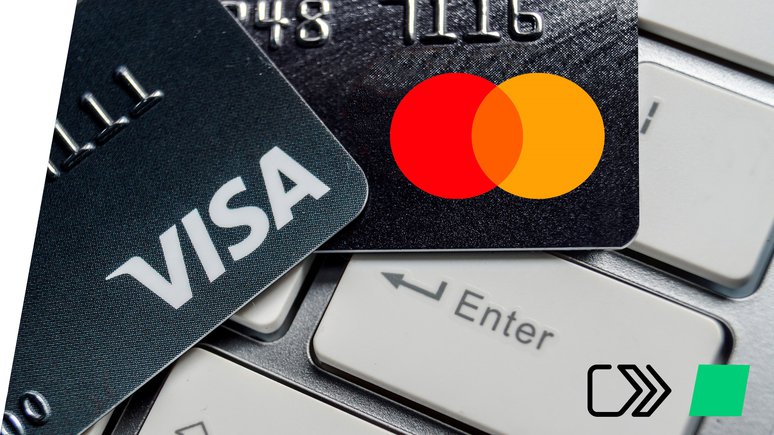 The wallet from the card networks promises online merchants a better conversion by making payments for their customers simpler and more secure. The payment method will be available in the Datatrans Payment Gateway from 2022.
Credit and now also debit cards are among the most popular payment methods in e-commerce in Austria, Germany and Switzerland. However, you don't always have them at hand when you want to pay while shopping online on the couch. What's more, entering delivery and payment details at the checkout can sometimes be inconvenient to such an extent that the purchase is abandoned. At the same time, the fraud rate with stolen card details is in online retail much higher than in brick-and-mortar stores. The digital wallet Click to Pay, developed jointly by the card networks (also called schemes) American Express, Discover, JCB, Mastercard, UnionPay and Visa, promises to remedy all these issues.
Click to Pay makes shopping convenient and secure for guest shoppers as well as regular customers
Based on the Secure Remote Commerce Standard (SRC), customers can bundle all their cards from the various networks together along with their invoice and delivery information into one digital wallet. The card networks provide three convenient ways to register: via the networks themselves, via the card issuer or during the payment process in online commerce.

The payment data is then available for purchases in all shops and services that accept the payment method. Best of all, using the device ID that can be saved during registration, Click to Pay automatically recognises the customer based on the end device (PC, laptop, tablet or smartphone) even in other online shops and displays all available cards for a quick checkout process. If the customer purchases with another device, a quick registration with the email address and a one-time password is sufficient to access the wallet. This eliminates the tedious task of filling out forms for customer accounts or guest checkouts, and retailers can obtain the required delivery details directly from the wallet.  

To protect the payment information, the card number is immediately converted into a network token – a non-sensitive substitute value unusable for cybercriminals – for the respective card network when it is added to the wallet. Thus, alongside the device ID, Click to Pay not only offers a convenient but also a very secure shopping experience.
Advantages of Click to Pay
The card networks emphasise that the seamless payment experience and network tokenisation reduce the risk of abandoned purchases and chargebacks, while also increasing the authorisation rate. At the same time, merchants never come into contact with sensitive card data, which means they meet the requirements of the Payment Card Industry Data Security Standard (PCI DSS). Moreover, the card networks expect positive effects for the 3-D Secure process, so buyers  have to go through additional authentication steps less often.
Available with Mastercard and Visa from 2022
Driven by the card networks, various Click to Pay pilot projects are currently underway within Austria, Germany and Switzerland. Datatrans is working together with Mastercard and Visa to integrate the new payment method into the Datatrans Payment Page (Redirect and Lightbox). After a comprehensive pilot and test phase, Click to Pay will then be available in the Datatrans Payment Gateway next year.

If you are interested in Click to Pay, please contact us at +41 44 256 81 91 or [email protected]