A lot of freedom, few obligations: Clyde taps into the zeitgeist with its Click 'n' Ryde concept.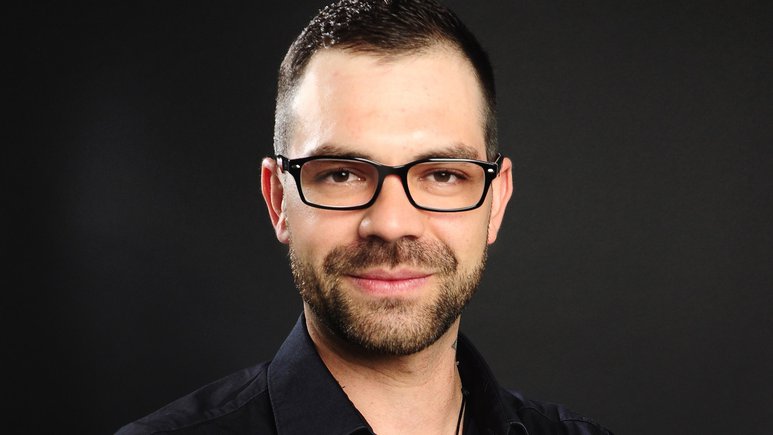 Following in the wake of newspapers, spectacles and organic veg, Clyde has introduced the car subscription. Interview with Remo Girard, Clyde.
The customer can book the vehicle of their choice online and drive it whenever they need it with no long-term commitment. The service is based on a monthly flat-rate fee, which includes everything except for fuel. Datatrans spoke to Remo Girard, Development Manager at AMAG Innovation & Venture Lab and Product Owner at Clyde, an AMAG LAB startup, about dynamic bundling, customer loyalty and sports cars.
Dream cars at a flat rate – customer mobility doesn't come any simpler than this. What are the challenges to overcome on the payments side?
One of the key issues was how to bundle subscriptions and add-ons. For example, a customer rents our VW Golf M package (1,500 km per month) and wants to add child seats. We have responded to this with something called dynamic bundling. Other obstacles included usage-based billing at the end of the contract term and additional one-off payments for specific services.
Why did you start up a subscription-based model with Clyde?
Today's users want everything to be hassle-free, with as few obligations as possible. Our monthly subscription really hits the spot. Our customers no longer have to commit long term to one particular brand or vehicle, or shop around for insurance; and except for refuelling, they have no additional costs. They know how much they will spend month by month. If their circumstances change, they can modify their mobility requirements. They could even try out a sports car while the children are on holiday with the grandparents. The benefit for Clyde is that we have stable monthly revenues and the opportunity for strong long-term relationships with our customers. 
Clyde has come out of the AMAG Group Innovation & Venture LAB, an organisation that has worked with Datatrans for several years now. Why was Datatrans the right option for Clyde?
In addition to the attractive offering, we were impressed with the standard integration with Zuora. It made our developers' lives a lot easier. On top of that, they provide an excellent service – Datatrans shares expert knowledge from the start and responds impressively quickly to our needs.
What was it about the Zuora subscription management tool that convinced you? 
We looked at a range of subscription engines at the start. We don't believe there is another product in the world that meets our exacting requirements. In combination with Zuora, Datatrans gives us the flexibility to be able to tailor our subscriptions to what our customers need. In particular, dynamic bundling, or putting together different products into a single subscription, works really well. Zuora also provides very good APIs that can be used to integrate the service into almost any architecture. Datatrans and Zuora are the perfect match. We can't recommend them highly enough!
Remo Girard
Development Manager / Product Owner for the Clyde Click 'n' Ryde service.
Responsible for digital products at AMAG Group since 2016.
Trained web developer, Diploma of Advanced Studies in Digital Marketing.
​​​​​​​clyde.ch
Mastering Subscription payments.
​​​​​​​Datatrans supports businesses that operate subscription business models. With the new Zuora plug-in your subscription payments are simplified even further.