All around carefree mobility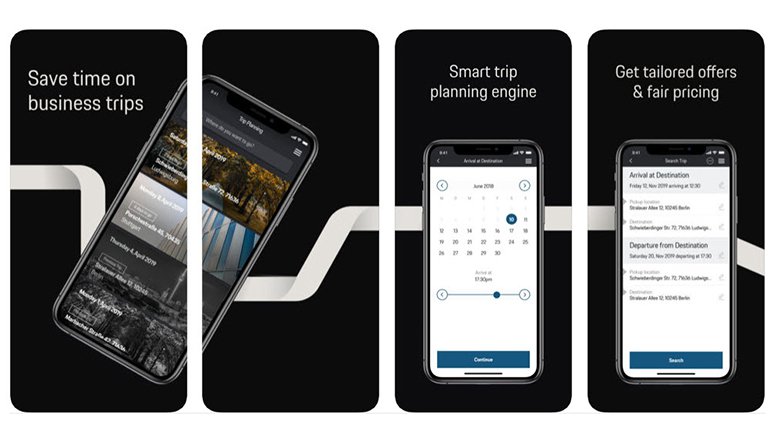 Maximum security, minimum compliance effort: With Nuvoy and Vacation Stay, two other mobility providers rely on Datatrans PCI Proxy. The innovative solution simplifies PCI DSS certification and makes it easy to process and share credit card data.
Nuvoy: Door-to-door business flights.
Nuvoy makes business trips simple: Users enter their destination and time of arrival, and the app plans the entire journey, from ordering an airport transfer to buying the flight ticket. Nuvoy is the latest mobility services provider to place its trust in Datatrans PCI Proxy. This innovative solution simplifies the PCI DSS certification process and makes it easy to process and share credit card data. A tokenisation algorithm encrypts sensitive payment information before it is then securely saved to the app. The universal tokens can be forwarded to all third-party providers in the mobility sector as well as to payment gateways for settlement.
Rakuten & Lifull: Vacation Stay
Vacation Stay is an online marketplace for holiday accommodation, and is regarded as a sign of quality in Asia with more than 10,000 verified houses and apartments. To protect its customers' card details, Vacation Stay uses Datatrans PCI Proxy. Sensitive information sent by platforms such as booking.com is automatically converted into a token. The benefit of this solution is that Vacation Stay never comes into contact with the payment details, which remain stored in the secure Datatrans data centres. Vacation Stay simply stores a token, which can be settled automatically via any of the connected payment gateways at any time, thanks to its universal format. As a result, the holiday platform is protected against potential data theft. The business also reduces its costs and time spent ensuring PCI compliance to a minimum by never coming into direct contact with PCI data.