Datatrans – Switzerland's leading 3-D Secure 2 provider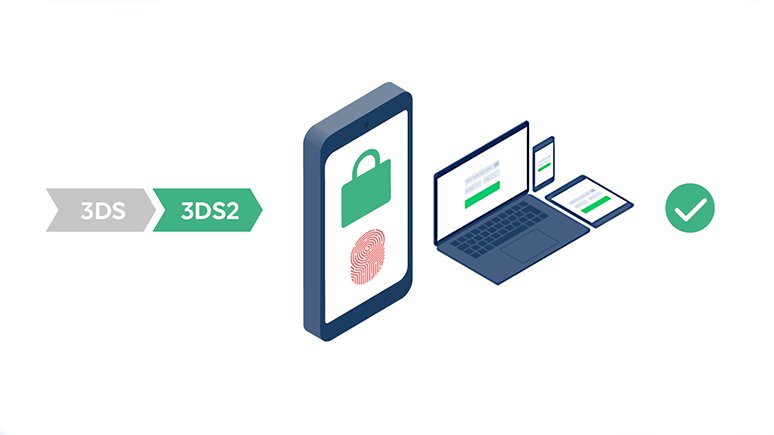 Datatrans has successfully processed 3-D Secure 2 transactions, one of very few pioneers in Europe and Switzerland to accomplish this.
Simple authentication, best-in-class anti-fraud measures and frictionless workflows: The new 3-D Secure 2 security standard ensures you comply with the technical requirements of Europe's new PSD2 payments directive for strong customer authentication and also provides a range of optimisation options. Datatrans is not simply ready for the transition – we are one of the leaders in the development of technical solutions related to PSD2.
We have carried out a real-life 3-D Secure 2 transactions, from the merchant via the credit card issuing bank to the cardholder – making us the first payment service provider in Switzerland and one of just a handful in Europe to have accomplished this. We are therefore among the first to have successfully implemented the new 3-D Secure 2 security standard in online commerce with major credit card companies such as American Express, Mastercard and VISA. Thanks to our close cooperation with the credit card schemes and acquirers, all merchants that are currently using 3-D Secure will automatically be enabled for 3-D Secure 2.
We are the experts in simplified authentication processes for online purchases.
Merchants that work with Datatrans and 3-D Secure 2 in e-commerce benefit from a frictionless checkout process, improved conversions and best-in-class security.
Improved conversions
Simple payment process without card registration
Uniform design for a trusted experience
Frictionless flow
Best-in-class security
Strong customer authentication
Intelligent fraud detection
Latest technologies
Biometrics, dynamic passwords, out-of-band and token-based authentication
Full integration for web shops and mobile apps
Further information about PSD2 and 3-D Secure 2 can be found at:

eur-lex.europa.eu 
emvco.com
docs.datatrans.ch