Payment Challenges in Airline Retailing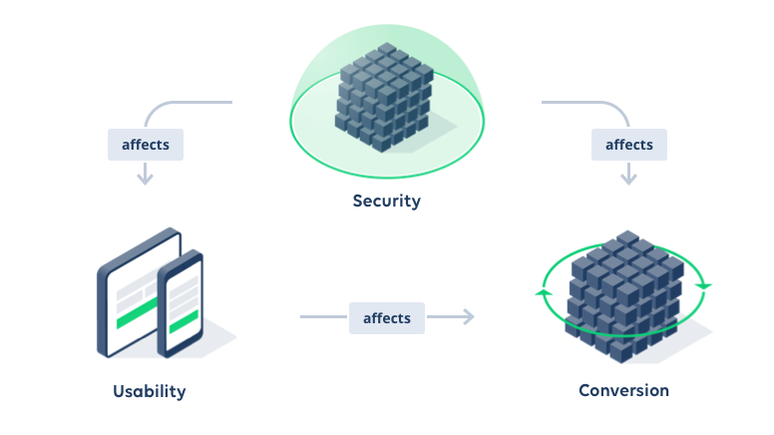 Throughout the travel purchase process, there is a delicate balance to be struck between three factors – usability, conversion and security. Learn about the three main challenges which airlines are face with today and how to deal with them.
Introduction
In the last five years, the travel industry has probably changed more than in the 50 years before. At the same time, the payment industry has not just changed, it has been revolutionized. Payment today has no resemblance to payment five or ten years ago, especially in the context of digital retail channels.
As payment processes involve several entities, changes in the industry have a considerable end-toend effect.
In this time, airlines have also taken huge steps towards consumer-driven retailing, both by modernizing their ecommerce environments and by introducing the New Distribution Capability (NDC). This allows them to digitally transform airline product sales through travel agencies, online booking platforms and other methods.
The delicate balancing act
Throughout the travel purchase process, there is a delicate balance to be struck between three factors – usability, conversion and security. Each of those factors is taken into consideration by the main players of the transaction – the customer, the merchant (in our industry the airline or travel agency) and the companies processing the transactions – PSP, merchant banks, acquirers and card issuers. All players involved, however, have a different key focus of the three areas.
It is somewhat of a vicious circle where the consumer has a focus on usability and security, the merchant on security and conversion and the acquiring and issuing bank a key focus on security. Balancing these to achieve a win-win-win situation is perhaps the greatest challenge the payment industry has.
Challenges
There are three main challenges which airlines are faced with today in terms of payment; new distribution channels, new and ever evolving forms of payment and new payment industry regulations.
The new distribution channels, largely related to IATA's New Distribution Capability NDC, can change the relationship and responsibility of payment, moving more transactions towards the airline as a merchant as opposed to the travel agency. On the other hand, new messaging and interaction standards have been defined to process the order to pay process between agencies and  airlines. These processes and messages currently do not fully take into account current and future security measures such as 3D Secure, PCI and PSD2.
New forms of payment pose a challenge to the airlines, especially in foreign markets. From language barriers when trying to implement new forms of payment to the basic understanding of how those payments are validated and secured, and varying information related to the customer and the payment being passed require extensive research by the airlines. With the new forms of payments there are also considerations for airlines related to the investments into these – which ones will become mainstream, what is the cost of a new payment form and other related commercial topics, especially as payment processing is a major cost factor for airlines.
Finally, the evolving payment regulations by issuers and governments such as 3D Secure or PSD2, which require compliance in the course of 2019. The governments and issuers typically create these without a specific industry in mind, resulting in airlines and their payment partners having to understand the implications and solving for those specifically in the travel industry. Not adhering to new payment standards and regulations should not be an option. Major data breaches of various travel industry entities in the past year demonstrate the damage which can result. Two prominent examples were the data breaches of British Airways and Cathay Pacific in 2018. Following Cathay Pacific's data breach, the shares sank by 7%, devaluating the company by over $200 million. That does not consider damage done by the loss of reputation and other factors, which highlights the importance of adhering to the security standards.
What are the answers?
To address the challenges listed, airlines are urged to consider a holistic payment strategy. The payment strategy shall cover topics such as security, usability, cost of payment and the settlement flows. Just a few examples of where the airline's payment strategy can greatly influence the financial results are:
Ease of use leads to an increase in conversion
Lower cost forms of payment lead to reduced operating / transaction costs
Fast pay out leads to better cash flow and cash management
Settlement currency can lead to reduced commissions on currency exchange
Further, within the payment strategy, airlines can resolve topics related to a PCI strategy, how to manage 3D Secure – and PSD2 if relevant, and how payment processes will be affected by various channels, especially with the new challenges related to NDC-based distribution and payment.
NDC, while well-defined for many of the processes involved in distribution, is somewhat challenged by the changing payment landscape. These new processes – both related to payment forms and security such as 3D Secure, are being addressed on an industry level.
The creation of such a payment strategy should not be taken lightly. It must allow room for change, as the payment environment will continue to evolve.
The end goal of the airline must be to create a payment strategy which can adapt over time and at the same time tackle the main challenges related to the various processes by channel, new and evolving forms of payment, changing security standards, managing the cost of payment and all the while, not forgetting the consumer usability aspect of payments.
More to come…
An in-depth paper addressing these challenges will be released in early Q4'2019 after initial experience has been collected with 3D Secure 2.0 and the European Union's PSD2 directive with the aim to help resolve some of these issues.
About the author…
Daniel Friedli, Managing Director and Partner Travel in Motion GmbH
Travel in Motion GmbH is an independent airline industry consulting firm which can help airlines understand their current challenges and optimise processes and tools to increase customer satisfaction and lower the costs of disruption. 
For more information about Travel in Motion GmbH, visit www.travelinmotion.ch.
In partnership with Datatrans AG, a Switzerland-based Payment Services Company a more extensive white paper will be published in Q4'2019 once initial experience has been collected with 3-D Secure 2.0 and the European Union's PSD2 directive and the effects on NDC could be determined.
For more information about Datatrans, visit www.datatrans.com.