Datatrans asks: Structural change in the consumer goods industry.
We met study author Professor Ralf Wölfle, who is currently in the middle of writing the 2020 edition of the E-Commerce Report, and spoke to him about how the structure of the consumer goods industry is changing.
The E-Commerce Report series is an annual analysis of the Swiss e-commerce sector and the country's only qualitative study carried out from the providers' perspective.
Datatrans: The structural change resulting from digitalisation is a subject everyone is talking about, but what does it actually mean for the consumer goods industry, for example?
Professor Wölfle: Consumer goods is a sector undergoing structural change from top to bottom. Until the turn of the millennium, near all consumer goods were sold through a linear supply chain from manufacturers to distributors and from them on to retailers and ultimately the consumer. Since then, three fundamental structural features have changed. 
First, both the brands and distributors are now able to interact directly with consumers. Brands communicate directly, creating authentic brand experiences, providing a number of services themselves and with increasing frequency making their entire product offering available through brand shops, bypassing the retailer. 
Second, distribution is no longer a linear affair. You have to imagine it as a much more networked system. More and more, everyone trades with everyone else, even across borders, and exploiting the opportunities available to them at any given moment. That creates an issue for brands and has contributed to the massive diversity and bandwidth of product prices.
Third, and most importantly for customers, two new roles have become established in online marketplaces and customer access providers such as search engines and social media. These have no share at all in the product value proposition and focus instead entirely on putting the product in front of the customer. Their services are optimised for smart phone users. This places them extremely close to the customer and they are often the first port of call for consumers who do not have a firm provider in mind when they need to buy something. They then sell this purchase-ready customer contact point on to traditional suppliers, who have lost their direct access to consumers.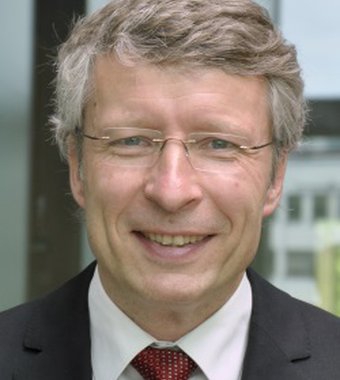 Prof. Ralf Wölfle
Head of Competence Centre E-Business at FHNW
«Competition occurs across a variety of levels in e-commerce. The potential for innovation remains high, as demonstrated by seamless payment solutions – a field in which Swiss providers are at the forefront.»