Datatrans receives PayPal Partner Award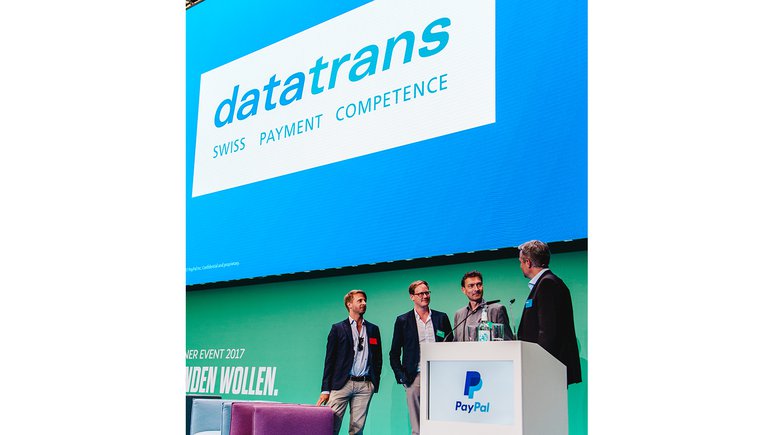 PayPal presented Datatrans with the Partner Award at this year's PayPal Partner event.
The PayPal Partner Award is presented each year to partners who have made extraordinary achievements with their PayPal integration. Datatrans is the first payment service provider to be honoured with the award.
The PayPal Partner Event is an annual symposium where PayPal merchants and PayPal partners have a chance to meet. In addition to interesting expert lectures, a panel discussion and perfect opportunities to make new contacts, the event is also focused on the PayPal Partner Award.
'We're delighted that Datatrans succeeded in winning the PayPal Partner Award this year. For many years now, Datatrans has been a solid partner in Switzerland – with an outstanding PayPal integration and excellent service.'
Jörg Schille, General Manager of Mid Market Business Unit at PayPal Germany, Austria and Switzerland
PayPal is one of the most widely used payment methods in e-commerce and is also quite popular in Switzerland. Datatrans and PayPal developed their long-term partnership through a number of collaborative projects. Datatrans merchants can therefore benefit from a smooth integration and variety of unique special solutions.